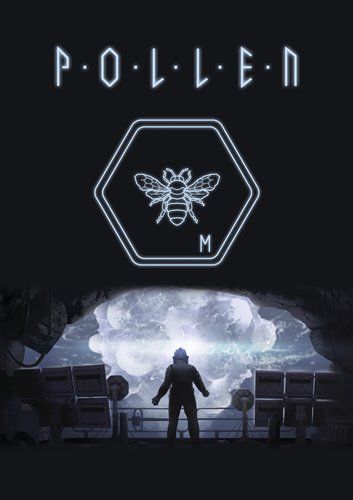 Pollen (MULTi8/2016/RePack) 1.0.0
PC | MULTI8 | Developer: Mindfield Games | Publisher: Mindfield Games | 2016 | 2.27 GB
Genre: Adventure
February 2, 1995 - A research base "M", Kraken Mare, Titan.
In an alternative story line where the attack on Kennedy was averted and the Internet had not been invented, space race continued, and the Soviet Union and the United States have joined forces to organize a program of conquering the mineral-rich expanses beyond Earth. After research, government organizations delivered their results in the hands of private corporations that began to establish mining and research colonies throughout the solar system. One of these conglomerates, "Rama Industries" and is the owner of the station "M", a new research base on the largest moon of Saturn, Titan.
One member of the research, "Rama Industries' team disappeared under mysterious circumstances. In order to investigate the company sent you as a reserve officer in the harsh land of Titan. From the horizon a storm approaching a large moon, and you have no choice but to go to the base, looking for answers ...
Features Repack-a
1. The basis is taken from the release CODEX;
2. Do not cut;
3. Nothing is converted;
4. Tested on Windows 7 (x64) Ultimate;
5. RePack by R.G. Freedom
Features
One game, two atmospheres
Play P · O · L·L · E · N are two completely different ways to pass a fascinating game-study in the first person with a normal monitor or immerse themselves in the virtual reality of Titan.
FULL interactive environment
We wanted to recreate the feeling of being on a real lunar research base, so almost all the stations on the "M" interactively. The most simple and inconspicuous object may be the key to unlocking the secrets of one of the stations.
complex plot
What lies beneath the surface of Titan? The feel of the existential journey P · O · L·L · E · N, intriguing and surprising, will stay with you for a long time, even after you leave the base. Go back to the Station "M" to discover new facets of history that might remain behind the scenes in the previous passage.
UUNIKALNAYA sound environment
Atmospheric sounds Station "M" too much can tell - exploring the 13th lunar base, "Rama", do not forget to listen to them. P · O · L·L · E · N supports binaural sound transmission system in real time, which allows you to perceive sounds most natural way, familiar to the human ear.
installation Procedure
1. Set
2. Play
• Language: Russian, English, German, French, Spanish multi8
• ozvuchki Language: English
• Tablet: Not required System requirements • Operating System: Windows 7 +
• Processor: Intel Core-i3 3.3GHz
• Memory: 4 GB
• Video card: Nvidia GTX650 / AMD Radeon HD 7870
• Free space on hard disk: 8 GB
PLEASE SUPPORT ME BY CLICK ONE OF MY LINKS IF YOU WANT BUYING OR EXTENDING YOUR ACCOUNT
http://rapidgator.net/file/ec78f589c395e76f29f1d3c4d4df6b28/Pollan.RePack.R.G.Freedom.part1.rar.html
http://rapidgator.net/file/ba756093463996611a96fc3d915c652e/Pollan.RePack.R.G.Freedom.part2.rar.html
http://rapidgator.net/file/95818d25fd9701f7b68fe508b6523926/Pollan.RePack.R.G.Freedom.part3.rar.html

http://nitroflare.com/view/A416C8DE051983C/Pollan.RePack.R.G.Freedom.part1.rar
http://nitroflare.com/view/D42813E88B7C1B6/Pollan.RePack.R.G.Freedom.part2.rar
http://nitroflare.com/view/AFD49E9E7DE8727/Pollan.RePack.R.G.Freedom.part3.rar

http://uploaded.net/file/9vmwvxmm/Pollan.RePack.R.G.Freedom.part1.rar
http://uploaded.net/file/y83tiwok/Pollan.RePack.R.G.Freedom.part2.rar
http://uploaded.net/file/77z8pgr8/Pollan.RePack.R.G.Freedom.part3.rar
PLEASE SUPPORT ME BY CLICK ONE OF MY LINKS IF YOU WANT BUYING OR EXTENDING YOUR ACCOUNT